Storm Damage Tree Removal Services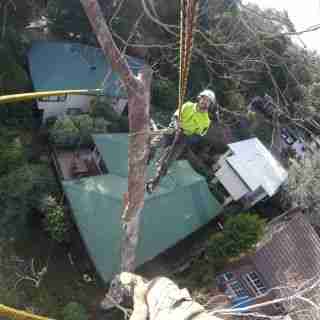 Available When You Need Us
That is why it is best to leave it to a company like the Dynamic Arborist that offers emergency tree removal services. We are available on call 24 hours a day, 7 days a week, 365 days a year. We know how important it is for your life to get back on track and for normality to resume. Contact us as soon as the storm has cleared, and we will send one of our team out as soon as we possibly can to assess the damage and figure out a plan of action to make your property and trees safe.
Storms don't follow any set schedule and can hit at any time causing devastating effects to your property, particularly if you have trees. When damage occurs to one or more of your trees and it falls over, it can in turn damage your building and even block up your driveway. That is when you need to contact a storm damage tree clean-up service, like The Dynamic Arborist.
The work required will depend on the extent of the damage. Whether you need storm damage tree removal, tree storm damage repair or simply storm damage tree clean-up services, our team are experienced and skilled to deal with all emergency arborist tasks.
Why You Need a Professional Arborist
Either motivated by not having the disruption to your life or because you want to repair the damage to your home, you may think about carrying out tree storm damage repair, storm damaged tree cutting and other aspects of storm damage tree removal. However, you need to remember that work involving trees, even if they have only partially fallen or haven't even damaged your home at all, is specialist, complicated and, often, very dangerous.