Professional Arborist Services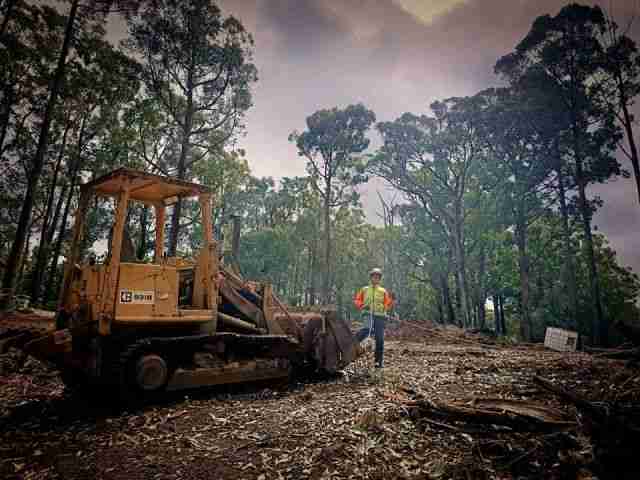 Trees add beauty and aesthetics to our properties, backyards, and general environment. However, taking care of them requires a lot of work, and if they are neglected, trees can be easily infected or become hazardous as branches become too heavy. Dynamic Arborist offers high-quality preventative and maintenance arborist services to keep all your trees healthy and in check.
There are various tell-tale signs that a tree could be sick and require the services of tree arborists in South Eastern Melbourne. The ill tree will likely show abnormal or brown leaf colouration, thin tree canopies, dead branches, fungal growth, missing bark, insect visibility near or on the tree, and mushroom presence close on the tree.
Do your trees already show such signs of sickness? Or are you more interested in taking preventative measures? Our experts at Dynamic Arborist are more than happy to assist you in diagnosing any tree issues you may have on your property. In addition, our professionals will develop a continuous plant healthcare plan to curb such sicknesses from cropping-up in the future.

Dynamic Arborist: Who Exactly Are We?
We are tree-industry professionals who have completed our AQF Level 3 qualifications in arboriculture. With the vast knowledge obtained from these studies and field experience, we strive to take care of healthy trees and unhealthy trees alike.
What primarily distinguishes us from other under-qualified professionals and tree industry workers is our training. Dynamic Arborist employees are trained to adhere to the best industry practices when maintaining trees.
As such, we can practise and recommend strategies geared towards tree maintenance to guarantee optimal results for your trees. We are also environmentalists who consider the effects of our work on the greater community and ecosystem.
We Will Defend Your Trees
We fully appreciate the value these magnificent plants bring to your personal living space and the environment. Planting a tree in your yard greatly enhances the property's resale value. That's why we will help you take great care of it and maintain the trees to ensure the appeal of the property increases. Delegate the work to us, and we will ensure our well-trained and certified arborists defend and preserve your trees.
Dynamic Arborist has certified arborists, meaning our team has gained significant experience, training, and enhanced arboriculture art and science knowledge. As such, our team of professionals must pass a comprehensive examination, meaning that we only accept the best arborists in the industry.
In addition, we continuously train every tree arborist so that they are updated on the latest developments and technologies in the industry and can maintain their certified professional arborist status. If you need someone to take good care of your trees, we are the certified arborists you should turn to.
There are many perks to seeking our professional tree services in the maintenance, preservation, and nurturing of your trees. Below are some of the services you can expect to get from us.
Advice And Consulting
During our consultation session, our team of experts typically discusses the following with clients;


The best-suited trees for your particular area
Possible risks and other hazards
Official report writing
Necessary permissions for trees in the yard
Possible diseases that the trees might be at risk of and how to address the threat or treat the plants

Pruning Of Big Trees
When trees have grown big enough to necessitate a ladder to trim, it would be best to hire arborists. With the branches growing ever heavier, they pose a significant risk, especially when removing them without considering all safety precautions.
Our extensive tree pruning services often include the use of cherry picker lifts, support ropes, and chainsaws, among others. These tools vary according to the individual client needs.. In addition to the safety precautions, our trained arborists are familiar with the best pruning practices for trees to maintain their health. Poorly trimming a tree means opening the door to stress and disease invasion
Planting Trees Afresh
Trees are costly. When investing in new trees, you expect them to thrive and be around for decades. The secret to success is getting started the right way. Since young trees are vulnerable to overwatering, harsh environments, and other dangers, our service personnel know how to weather the challenges and set up the trees for success. Dynamic Arborist will ensure that the tree is correctly planted and provide instructions to you on taking proper care of it.
Removal Of Old Trees
Do you have sick trees or trees that might have already died on your property? You probably want to ensure they get removed in the safest way possible. Our arborist services in Melbourne have you covered. Since you may be unsure whether or not the tree must be removed, our arborists advise when sick trees may be saved, or when they risk spreading the disease to healthy trees or damaging your property.
Tree felling without property damage requires experience, skills, and the correct tools – all of which we readily have. After we have cut down your sick or dead tree, we cut the tree into smaller pieces and eliminate all the resulting debris.
Protection Of Valuable Trees
Environmental risks to trees are present throughout the year. As arborists, Dynamic Arborist can help you ensure that the trees are protected from the worst of nature.
Emergency Tree Care
When a tree is unexpectedly damaged, the best action is to seek our storm damage tree service. Storms and heavy winds usually damage trees by snapping branches off and cracking the stems. If this happens, it is not only the trees that require attention but also the hanging branches and snags. We provide you with the necessary storm damage tree cleanup. These, too, must be safely removed to prevent harming people or property within the area. Trees that grow into power lines are a significant risk, and you should never try pruning it on your own or hire unqualified personnel to do it for you. Instead, call our arborists to prune or remove the tree safely.
Disease Management
Our arborists can assess the state of the trees within your compound and take the necessary disease control measures if they diagnose the trees with any disease. Then, we either inject or spray the affected trees and make sure we prevent the disease from spreading to healthy trees, thereby ensuring all your trees remain healthy.
Stump Removal
Our team helps you remove any stumps that are an eyesore around your compound. However, before removing the stumps, Dynamic Arborist ensures that all utility lines are marked to prevent damage.
Cabling For Support Of Weak Branches
This procedure entails using cables that support weak trees and branches. The cabling helps improve the structure of your trees and also prevents them from leaning or breaking.
Why Choose Us For Your Arborist Services?
Responsible Practices
Our arborists are reputable and only engage in industry-accepted practices. Some of the unacceptable practices Dynamic Arborist steers clear of are climbing healthy trees with climbing spikes, tree topping, and pruning or removing trees without proper reason or equipment.
Industry Certification
Be sure to ensure that the arborists you are about to hire are certified, and inquire about their certifications. Our certifications are proof of our professional capabilities.
Professional Affiliations
We are members of concerned professional organisations, and our arboriculture is dedicated to using the latest information and techniques to benefit trees.
References
Our previous customers are ready references for the quality of work Dynamic Arborist outputs. Visit us or any of the locations we have done tree care tasks for a feel of our services.
Quotations
As you visit us, be sure to ask for an estimate. However, it would be best to remember that choosing the lowest bid is the wrong approach when looking for a tree care organisation. So instead, as you examine our offer, check out the credentials and specifications and the task at hand for reassurance that we are the best fit for you.
Insurance
Dynamic Arborist readily provides proof of insurance, after which you can verify the coverage with the insurance firm. Our employers and public liability cover property damage, personal injury, and worker injury. You risk being held liable for injuries or damages occurring during the task by hiring uninsured tree workers.
A tree lopper will 'lop' trees by removing their limbs and branches; we do not do that. As a result of a deficiency in training, loppers usually don't factor in the position of the tree, its regrowth, or general health. The outcome generally undermines the overall structure and stability of the tree. This poor practice could also leave the tree exposed to insect infestation or diseases.
As arborists, we are keener to provide other measures of preserving your trees. These measures include providing support for your branches and tree by using the best quality ropes and cable systems.
We spend most of our time outside, undertaking different tasks in various weather conditions. Our experts are sometimes called for emergency situations, resulting in extended working hours. A good example is when a storm knocks a tree down, causing power outages and transportation blockages.
Our work as arborists is not seasonal. We have to do many jobs, especially in cold months when trees are dormant, as this is usually the perfect time to cut back or prune trees. As such, you can be sure that we will be there for you in times of emergency. Our work continues long after the first time you engage our services. We stick around even for maintenance projects and appreciate all tasks that are asked of us.
If you are looking for the best arborist in South Eastern Eastern Melbourne, look no further than Dynamic Arborist. We specialise in the art and science of maintaining and planting trees of all species. Our education and knowledge of tree requirements complement our top-quality equipment and skills geared towards providing proper tree care.
A well-maintained tree is aesthetically pleasing and increases the home's value. Neglected trees, on the other hand, are hazardous, unsafe, and unattractive. Invest in professionals like us to complete projects, such as safely removing and pruning trees. All our employees are experienced and certified in safe tree management and providing general arborist services in Melbourne.